Disrupting the future of Software: Aviarc's story so far – with Shane Mercer
June 10, 2014 @ 5:30 pm

-

8:30 pm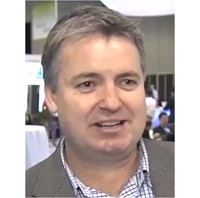 The New Zealand software industry is crucial to the success of NZ Inc – our economy needs weightless software products that compete on the world stage. Come and hear Shane Mercer at our next NZSA event on Tuesday 10 June. He will talk about his experience building a disruptive product company and how he's gone about taking their product to the global market. You'll hear real world stories about what works and what doesn't, along with insights and practical advice that will help any company that has growth or global ambitions. Plus you can enjoy wine tasting with our resident sommelier and a beautiful two-course meal.
Shane is the founder of the Aviarc group of companies and an advisor to the New Zealand Government and others on cloud computing strategy.
Driven to realize a dream of making business problem solving and software development intuitive, practical and simple for all, Shane has grown Aviarc into an award winning company with world leading software development products at its heart.
Shane is uncompromising about using technology to serve people and radically improve process and productivity.
Bring a Friend
Don't forget our NZSA referral promotion: refer a friend or colleague to an event and receive a free drink, on us! The guest must fill in your name as the referrer when registering for a standard ticket. (The guest must not have attended a NZSA event in the past 12 months.)