How Fisher & Paykel Healthcare built a cloud – the lessons and challenges, with Ben Casse
May 13, 2014 @ 5:30 pm

-

8:30 pm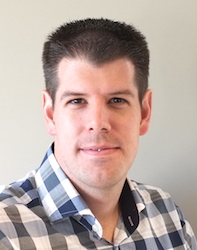 The power of software connecting people to information has fundamentally changed parts of our business at Fisher & Paykel Healthcare (FPH). Over the past 6 years they have had to adapt beyond core competency of manufacturing leading medical devices, to providing a suite of online services to support the medical and business management process patients now require. Along the way they have learnt a great many lessons in building quality software, efficient and effective management of software portfolios and teams, and the challenges deploying cloud systems globally. Ben will provide an overview of the journey to creating market leading online patient data systems, and focus on some key lessons and challenges they learnt along the way.
Ben manages product software development at Fisher & Paykel Healthcare (FPH), a world leading manufacturer of medical devices and technology. Over the past five years he has overseen the evolution of their product platform to bring cloud connectivity to their homecare devices. This has included the development of communication systems and market leading cloud services that allow healthcare providers to simply and efficiently interact with patient therapy from anywhere.
A firm believer in Agile after having spent years working under strict waterfall methodologies in a highly regulated industry, Ben has been involved with successful agile implementations across Fisher & Paykel Healthcare.
Bring a Friend
Refer a friend or colleague to an event and receive a free drink, on us! The guest must fill in your name as the referrer when registering. (Guest must must not have attended an event in the past 12 months.)