From SmallWorlds to the Big Time: Mitch Olson on the tech startup ecosystem
October 8, 2013 @ 5:30 pm

-

8:30 pm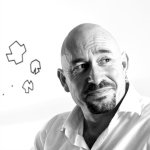 As the Co-founder of the teen-targeted virtual world SmallWorlds, Mitch Olson helped raise investment from The Disney Corporation & Sam Morgan to build New Zealand's largest social gaming company with over 13 million registered players worldwide.
In addition to SmallWorlds, Mitch is also involved in helping shape New Zealand's startup ecosystem with the aim of raising the export profile of digital technology startups.  Tonight Mitch will talk about how innovation is a critical element of building startups, and how startups are a critical piece of NZ's innovation ecosystem.
You can renew your membership while buying a member rate ticket to any monthly event using your credit card, or you can pay via invoice here.