September 2012 Networking Event with Michael Friedberg
September 11, 2012 @ 5:30 pm

-

7:30 pm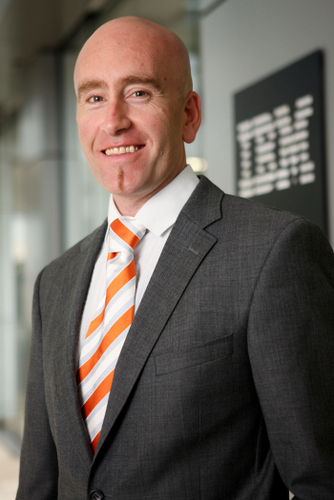 Michael Friedberg, IBM Marketing Manager and member of IBM NZ senior executive team discusses IBM's 2015 roadmap, looks at why Business Analytics and Cloud Computing is a key component,  and what this means for the ISV community in NZ.
Michael Friedberg has been in the IT industry for over 14 years. He is passionate and energetic about the role IT is and will play in the growth and prosperity of the New Zealand economy.
Michael started his career by establishing his own company, and subsequently selling it. He has held sales and marketing roles within both the reseller and vendor community across Australia and New Zealand.  As Head of Marketing and Communications he sits on the NZ Executive and leads a team of 15 professionals in supporting the NZ business.  He is responsible for driving IBM NZ's business and marketing strategy and the overall effectiveness and impact of IBM's marketing and communications. Michael's team drives marketing planning, brand awareness, internal/external communications, social media, PR, community programs and demand generation for both IBM and its many Business Partners throughout the country.
Michael's Key achievements include:
Leading the strategic planning process for IBM New Zealand with significant changes made to ensure consistency in planning across all business units and ensuring strategic priorities are turned into clear, actionable plans across the business.
Executive owner of IBM NZ's Cloud growth play, playing a key role in the creation of a unique Cloud marketing strategy focused on channel delivery.
Presenter at the Unlimited Investment Challenge Workshops 2011.
3 x judge at NZ Marketing Association Marketing Awards (2010, 2011, 2012).
Elected to the board of the NZICT Group, representing IBM and the needs of the Hi-Tech industry in NZ.
At IBM, Michael holds the current position of 'Head of Marketing and Communications – NZ' and has previously held 'Mid Market Marketing Manager – Australia/NZ' and Channel Marketing Manager – NZ'. Prior to IBM Michael has held positions at Computerland NZ, Turing Solutions and Zygo Design.
---
Note:
Bookings are essential as we need to have adequate seating and catering
If you have any special dietary requirements, please email these to admin@nzsa.org.nz